Rentumi management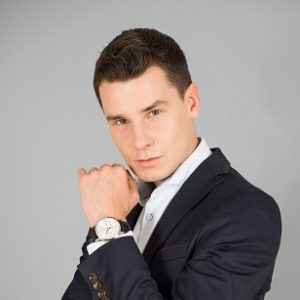 The sole authority and the person authorized to represent the company Rentumi Limited is President Wojciech Klodzinski .
Biography note
In the IT industry since 2004, own business since 2006. Founder, owner and president of Enterso Limited, 2006 – 2017.
He has gained experience in online sales and marketing, as well as in the automation and digitization of customer service and internal company processes.
Master's degree in Automatic Control and Robotics, West Pomeranian University of Technology, 2010.
Based on experience, he decided to focus on the implementation of modern technologies in the real estate industry, particularly in the field of investment and rental.
After selling the IT company Enterso Limited. in 2017 he founded a company with Rentumi Limited.
He conducts seminars and training in the real estate industry, in cooperation with the Mieszkanicznik association and the Rentumi Foundation.
He conducts charity work as part of the How Aid Foundation in Africa.
CV
An attached PDF file from a full CV of Wojciech Kłodziński .